THE RINK AT GALLAGHER WAY 

November 23, through Sunday, January 27, weather permitting. The Rink, in the center of Winterland at Gallagher Way is open.  Admission is $5 for skaters 13 years and older and free for skaters 12 years and younger. Guests may bring their own skates or rent skates on site for $10. Bags can be checked at the skate rental for $2. OPEN: Monday through Thursday from 3 – 9 p.m. and Friday through Sunday from 11 a.m. to 9 p.m. Special Holiday Hours: December 24 and 25 – 11 a.m. to 5 p.m. December 26 through January 4 – 11 a.m. to 9 p.m. January 14 – 11 a.m. to 9 p.m. Santa on Ice at Gallagher Way Visitors can skate with Santa on Thursday nights, November 29 through December 20, from 4:30 p.m. to 6:30 p.m. Figure Skating Exhibition will be on Wednesdays, starting November 28 through December 19, from 6 – 6:15 p.m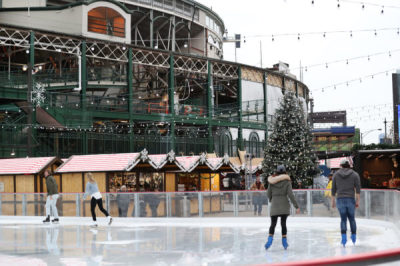 TEDDY BEAR TEA AT HOTEL ZACHARY
Create new and warm winter memories with high tea for you, your little one and their best stuffed friend with Teddy Bear Tea at Hotel Zachary. The Alma Room will be decked out in a Toyland theme, complete with nostalgic toys, teddy bears and childhood wonder, for adults and little ones to enjoy during this festive tea service. Children can indulge in a pot of hot chocolate or specialty tea, finger sandwiches, cookies and scones with clotted cream and jam before a special guest storyteller arrives. For adults looking to enjoy a little bubbly with their high tea, a special tea menu is also available featuring champagne-inspired tea creations to go alongside their own tea service with sandwiches and canapes, pastries and scones. Adult tea service is available for $40 per person and $55 for bubble tea. Tea service for children aged two to 12 is $20 while children under two are free Reservations are required in advance at www.hotelzachary.com Saturdays and Sundays, November 24 through November 25, December 8 through December 16, and every day December 22 through December 30 at 11 a.m., 1 p.m. and 3 p.m.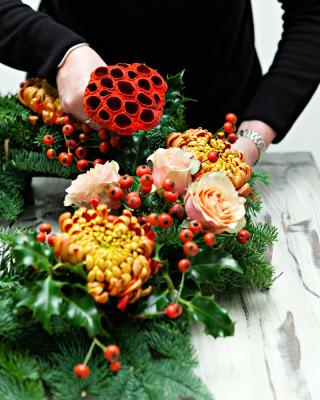 WREATH DECORATING AT GALLAGHER WAY
Join Chicago Flower & Garden for wreath decorating classes at Gallagher Way. Classes will be held Sundays, December 2 through December 16, from noon – 1:30 p.m. and start at $25 per person. During each class, participants will receive the materials to make a wreath and a variety of accessories to decorate with.

BREAKFAST WITH SANTA AT HOTEL ZACHARY
On select weekends in December, families are invited to enjoy a prix fixe holiday-inspired breakfast menu featuring S'mores French Toast, Reindeer Pancakes, and more, while Jolly Old Saint Nick himself will be relaxing near the fireplace, waiting to visit with good boys and girls, and listen to their holiday wishes. Children may also visit an interactive cookie decorating station, but only if they finish their breakfast first! December 8, 9, 15 and 16 from 8 a.m. to 10 a.m. The holiday menu is available for $20 for adults and includes juice, coffee and an á la carte breakfast item while children aged two to 12 are $12, with access to a special beverage buffet with hot chocolate and juice. Kids under two are free. Specialty breakfast cocktails are also available for purchase. Reservations are required in advance and will be available beginning November 1 at www.hotelzachary.com

CHIMES AT GALLAGHER WAY
The "Chimes at Gallagher Way'" are a modern and surprising interactive art installation designed to demonstrate the chaos theory, in which a very small change in the system results in a large difference in time. A random disorder of 30 lights and eight speakers will spring to life with the slightest sway of the chimes in Gallagher Way. A simple gust of wind or interaction from guests will transform the entire ambiance and create a distinctly unique light show and aural motif.The "Chimes at Gallagher Way" operating hours are Monday through Thursday from 3 – 9 p.m. and Friday through Sunday from 11 a.m. to 9 p.m. Special Holiday Hours: December 24 and 25 – 11 a.m. to 5 p.m. December 26 through January 4 – 11 a.m. to 9 p.m.

ZOO LIGHTS November 16th-January 6th
When the weather gets cold and most of the animals head indoors, Lincoln Park Zoo tranforms into a a field of twinkling bulbs. ZooLights decorates the beloved zoo with themed displays, perfect for a seasonal Instagram. Throughout the month, you'll also find ice-sculpture carvers and carolers joining the fun, as well as hot beverages available for purchase. This year, ZooLights adds several ticketed events, including a Holiday Market (Nov 27), an adults-only night (Nov 29), a live performance of music from A Charlie Brown Christmas (Dec 9) and a Zoo Year's Eve celebration (Dec 31).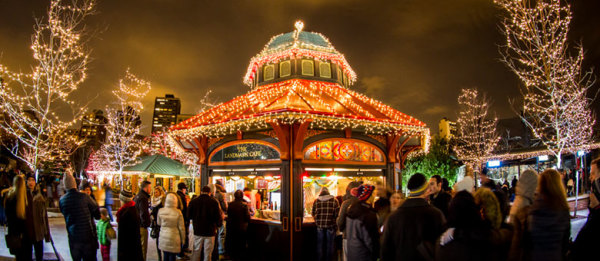 SANTA's WORKSHOP at GALLAGHER WAY
Good boys and girls, and the young at heart, can stop by Santa's Workshop at Gallagher Way to share holiday wishes Fridays from 3 – 8 p.m. and Saturdays - Sundays from 11 a.m. – 5 p.m., November 23 through December 23, to tell Santa their holiday wishes and snap a keepsake photo. Visitors are encouraged to bring their dogs or cats on Sundays for "Santa Paws." Santa will depart from the workshop Sunday, December 23. Professional photos will be available for purchase. Figure Skating Exhibition at Gallagher Way by Figure Skate Chicago A figure skating exhibition by performers from Figure Skate Chicago will be on Wednesdays, starting November 28 through December 19, from 6 – 6:15 p.m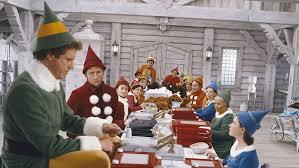 HOLIDAY MOVIES AT GALLAGHER WAY
Beginning at 6pm, Guests can watch holiday and winter favorites on the Gallagher Way video board on select Fridays, November 23 through January 4. Select restaurants around Gallagher Way will also show the movies. 
November 23: Elf
November 30: Home Alone
December 7: Love Actually
December 14: A Christmas Story
December 21: National Lampoon's Christmas Vacation
December 28: The Holiday
January 4: Miracle

MUSIC BOX THEATRE DOUBLE FEATURE
December 7th-24th ---Ring in the holiday cheer with some classic, beloved Christmas films. Follow Jimmy Stewart's path to redemption in It's A Wonderful Life or sing along with Bing Crosby in White Christmas during the Music Box's annual tribute to classic holiday cinema. Arrive early to meet Santa and belt out Christmas carols during the intermission, accompanied by the theater's organist. You can snag tickets to one movie or both, depending on how much pure holiday cheer you can handle in the span of an afternoon.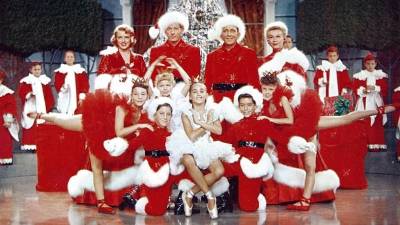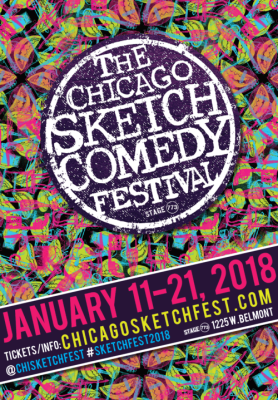 STAGE 773 SKETCH COMEDY FESTIVAL
January 10-20 This is the world's largest sketch festival, featuring 160 sketch groups (totaling over 1,000 performers) in roughly 180 shows throughout the festival's two-weekend run. This year, SketchFest organizers are projecting an audience of over 11,000 patrons.